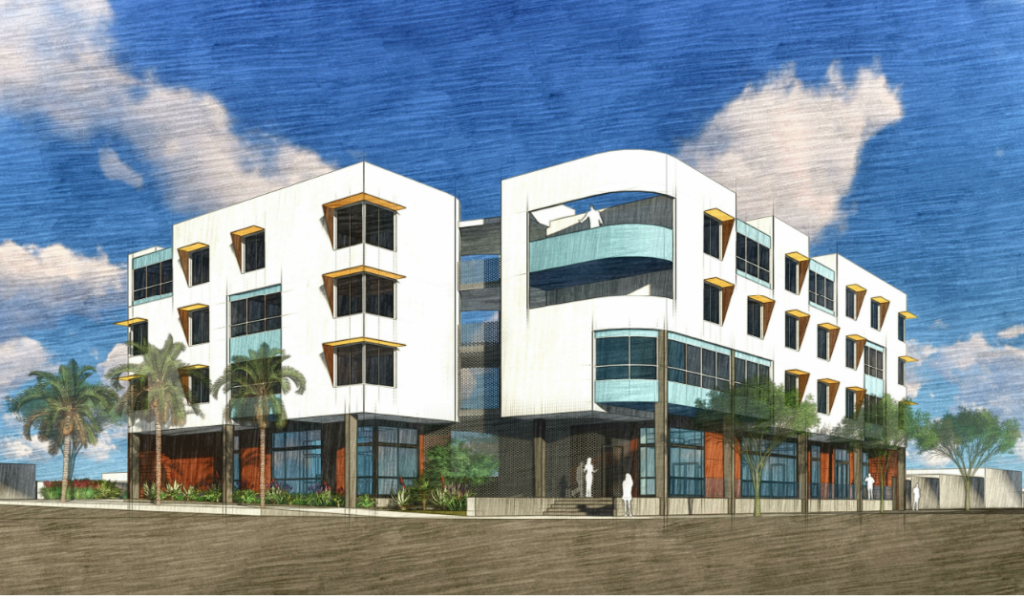 One of the largest affordable housing developers in the US and the fourth largest in California is all-in on all-electric buildings. SDBEC spoke with Tim Kohut, Director of Sustainable Design at National Community Renaissance (National CORE), who declared "the economics of all-electric new build is a no-brainer – it simply costs less to build and operate all-electric buildings."
National CORE is the designer, builder, owner, and operator of over 70 affordable, senior and market-rate properties throughout the state (with 7000+ units); twenty of these properties are in the San Diego area. National CORE has two all-electric projects in our area. Valley Senior Village in Escondido is currently under construction and Greenbrier Village in Oceanside, is in the design stage.
National CORE began electrification projects in 2017 and continues to 'reach' beyond Title 24 energy code requirements. They've developed a reliable supplier base for heat-pump water and space heating in their residential projects and, as owner/operator, have documented the ongoing savings from use of these and other high-efficiency electric appliances. Kohut says "Based on economic considerations, all of our developments currently under construction – as well as those we plan to begin building this year – will be built all-electric." Upcoming projects may include "Discover Midway" where National CORE is competing to redevelop the sports arena site.
In addition to all-electric new projects, National CORE is looking at longer term strategies to decarbonize their existing properties. The company currently has three pilot programs to cost effectively convert to all-electric, one of which is in our area at Sierra Vista in San Marcos. SDBEC will continue to follow National CORE and their progress toward electrification of all their properties.
Read more in the CalMatters interview with Tim Kohut: Here's how California can cut affordable housing costs.